Improving Prior Authorization Processes & the CMS Proposed Rule: Insights for Preparing Successful Implementations. A WEDI Virtual Spotlight Presented by MCG Health
Wednesday, February 1, 2023 (1:00 PM - 2:00 PM) (EST)
In this 1-hour webinar, the MCG Health team will discuss how the new CMS proposed rule on prior authorization shifted process improvement priorities from technology-based specifics to overall system capabilities. MCG subject matter experts (who have spent the past 3+ years executing implementing prior auth automation solutions for this anticipated change) will (1) take an in-depth look at the new rule's proposed requirements, and (2) discuss how organizations can prepare to be successful with this coming transformation.
Objectives:
Evaluate key insights from the new CMS Proposed Rule
Examine the capabilities highlighted in the Rule
Distinguish what the rules means to payers vs. providers
Discuss MCG's experience implementing prior auth automation with payer and provider organizations
Describe how MCG and its partners measured the success of real-world implementations
Your Presenters: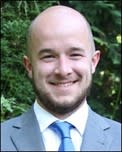 Daniel Cawood oversees the product development for MCG Health's interoperability solutions as well as connecting payers and providers for authorization processes. Mr. Cawood began his time at MCG with a focus on the Indicia suite of solutions (provider market clinical decision support) and value-based care solutions. Before joining MCG, he was a Product Owner for Research & Development solutions at Optum Technology. At Optum, he focused on using advanced technologies to solve operational, clinical, and business problems ranging from chronic care management to benefit administration and beyond. Prior to Optum, Daniel was a Business Architect at UnitedHealthcare working on provider network operations. He graduated with a degree in Management Information Systems from the University of Minnesota – Twin Cities.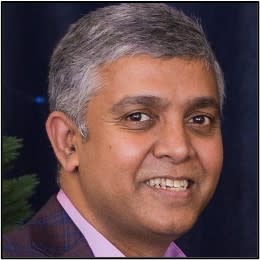 Rajesh "Raj" Godavarthi is MCG Health's Associate Vice President of Technology and Interoperability. Mr. Godavarthi has been with MCG since 2002, and he oversees a team of software developers and architects that are building the key interoperability solutions that are outlined in MCG's roadmap for the future. His team also helps develop, enhance, and maintain MCG's evidence-based clinical decision support software currently used by nine of the largest U.S. health plans and nearly 2,600 hospitals.
In addition, Mr. Godavarthi is MCG's primary representative in the HL7 Da Vinci Project. MCG has been an Associate Member of this consortium since 2019, and Mr. Godavarthi has led our efforts to support industry stakeholders developing new HL7® FHIR® standards which will allow for improved interoperability and communication between payers and providers. In September 2021, Mr. Godavarthi was named the co-lead for the HL7® Da Vinci Project's burden reduction use cases in prior auth support (PAS), coverage requirement discovery (CRD), and documentation templates and rules (DTR). In May 2022, he was recognized as one of the 2021 Da Vinci Community Champions. These individuals are publicly acknowledged for making significant contributions to advancing implementation guide use.
In July 2021, he became a member of the WEDI Prior Authorization Subworkgroup. WEDI (Workgroup for Electronic Data Interchange) is a formal advisor to the U.S. Secretary of Health and Human Services (HHS). They are a leading authority on the use of health IT to efficiently improve health information exchange, enhance care quality, and reduce costs.
In December 2021, Mr. Godavarthi was elected to the WEDI Board of Directors, and he was subsequently appointed to serve a 3-year term on the Office of the National Coordinator for Health Information Technology (ONC)'s Health Information Technology Advisory Committee (HITAC).
In July 2022, Mr. Godavarthi was recognized by the HL7® Da Vinci Project as one of eight healthcare technology experts who are 2021 Da Vinci Community Champions.
Gallery
Event Contact:
Michael McNutt
Contact Organization:
WEDI