WEDI Virtual Spotlight: Healthy Mothers: Addressing Algorithmic Bias (and More) in Maternal Health
Friday, October 7, 2022 (1:00 PM - 2:00 PM) (EDT)
Pricing
Non-Members rate is $299
Join Holly Varnell, Co-Founder & President of DREAM BIG™ Health & Dr. Sharon Hibay, CEO of Advanced Health Outcomes as they discuss the potential of algorithmic bias in Maternal Health.
According to the CDC, 700 women die every year from pregnancy or childbirth related complications in the US alone. That's nearly 2 per day. And for every maternal death, there are 100 more life-threatening cases of maternal morbidity.' Recent advances in data science are beginning to provide new insights into maternal health.
The use of artificial intelligence to analyze large data sets can help to identify risk factors that have previously been overlooked, and HL7 FHIR can help to facilitate value-based care models that focus on prevention and early intervention. However, as with any new technology, there are concerns about its potential to exacerbate existing disparities in the healthcare system including the possibility of bias in AI-based decision-making tools.
Thankfully, there are steps that can be taken to mitigate this risk. For example, the use of standardized data formats such as HL7 FHIR can help to ensure that AI-based decision-making tools are trained on a diverse set of data points. Additionally, the move towards value-based care models can help to incentivize health systems to address disparities in care, regardless of the underlying cause.'
By harnessing these new technologies, we can begin to get a better understanding of maternal mortality and develop more effective interventions to improve the health of mothers and babies around the world.
About the Presenters: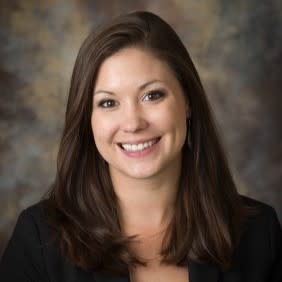 As Co-Founder & President of DREAM Big Health, and Executive Chair for DREAM Big in Maternal Care, Holly Varnell's work has been featured on health IT & digital innovation platforms such as HITLAB, an impact-first organization offering digital health services globally & Workgroup for Electronic Data Interchange (WEDI), the leading authority on Health IT formed by Health & Human Services (HHS) in 1991.
Holly has worked alongside health leaders from the Joint Commission, CDC, National Institutes of Health, AMA, top HIT influencers & alike promoting healthcare delivery reform & equitable medicine internationally & was recently named a "Strong Female Voice to Follow".
Some of her past corporate clients include Myriad Genetics [Life Sciences Women's Health & Oncology], Inform Diagnostics [Anatomical Pathology & Genetics] & First Insight Corp [Certified Electronic Health Records Technology].
With over 20 years in the industry & 115 certification hours on Value Innovation, Health Informatics, Marketing to Diverse Audiences, Digital Strategy, Agile Project Management, Population Health & more, Holly's expertise allows for true creativity & "out of the box" thinking to innovate strategic solutions for any of her clients' challenges.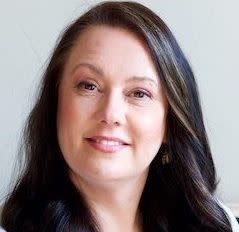 Dr. Sharon Hibay, CEO and Principal of Advanced Health Outcomes LLC is a health policy, value-based payment models and clinical quality measure (CQM) authority, improvement expert, healthcare administrator, translation researcher, and health equity, clinician and patient advocate.
Dr. Hibay has worked for more than two decades to improve the availability, use, and testing of standardized and interoperable demographic, clinical, social, and proxy data resources to fairly assess population needs to practice delivery, as well as policy and infrastructure gaps. Her experience includes strategic design, planning and oversight of national health programs, HHS rulemaking, and annual reporting program design and implementation, and measurement endorsement. She has developed multiple eCQMs and is currently developing converting a hospital-based eCQM into HL7® FHIR® standards and is a member of the FHIR Clinical Quality Improvement Committee, and has expertise with SNOMED-CT, LOINC, ICD-10 and many other taxonomies.
Dr. Hibay is a sought-after CQM authority and currently sits on the CMS Measure and Instrument Development and Support (MIDS) Technical Expert Panels (TEPs) for the Patient Safety Indicator (PSI) for the Patient Safety Project, and the Patient-Reported Outcome-based Performance Measure (PRO-PM) for Depression for Comprehensive Primary Care (CPC+) Practices, as well as the CMS MIDS Patient Safety Measures of Hospital Harm Technical Advisory Group (TAG) a TEP and a Technical Advisory Group (TAG). Other TEP participation included roles with the National Quality Forum (NQF), Agency for Healthcare Research & Quality (AHRQ), National Library of Medicine (NLM), American Medical Association (AMA) and many others.
Event Contact:
Michael McNutt
Contact Organization:
WEDI